Apply
Keystone is currently accepting applications for our Summer projects!  Scroll down and find a project near you.
MISSOURI FOOTBALL
Columbia, MO

M-I-Z…Z-O-U!! Keystone has been providing staff for Mizzou football games and other events at Mizzou since 2006. In that time, our staff has grown from about 70 people in 2006 to over 500 staff members in 2013. It's never too early to apply for the 2014 season at Mizzou!  Join us as an usher, ticket taker, bag checker, suite attendant, parking attendant, guest service representative or as part of our field staff!  If you love Mizzou football, enjoy meeting and helping people, and just want to be a part of the excitement of game day in Columbia, Mo, then apply today!

Iowa Speedway
Newton, IA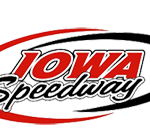 Keystone Event Staffing has been staffing races at Iowa Speedway since 2009! The race track hosts Indy Car, Nationwide, and a Camping World Truck race for the 2014 season! Located just outside of Des Moines, IA – Iowa Speedway attracts fans from all over the state and region.  There is never a dull moment on race day which is why we are looking for energetic, fun, outgoing, and reliable staff members to join our team.   Apply today to experience race day the Keystone way!

GATEWAY GRIZZLIES
Sauget, IL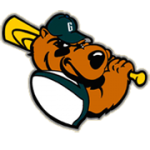 Looking for that perfect summer job?  Keystone is proud to provide the event staff for the Gateway Grizzlies professional baseball organization located just minutes from Downtown St. Louis!  We are currently accepting applications for the following positions:  cashiers, concessions staff, kid zone attendants and more!  Apply today to become part of the team!!

RIVER CITY RASCALS
O'Fallon, Mo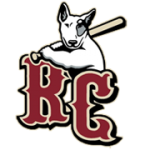 Keystone is proud to be part of the team at T.R. Hughes Ballpark for the 2014 season!  Our staff work as concessions employees and cashiers during the summer season at the ballpark.  It is our job to greet all of the guests to the ballpark and ensure that each and every fan of the Rascals enjoys their time at the stadium.  If you are looking for a summer job – look no further!!  Apply today!

BANQUET SERVERS AND BARTENDERS
Greater St. Louis Area

 A key component of running a successful event is providing great service to your guests. Keystone hires only the best servers and bartenders to  represent our company at events around the St Louis area. If you think you have the experience and the customer service skills to represent Keystone at  some of the areas most elegant hotels, prestigious country clubs, and most sought after private events then apply now.